Raves don't have to come to an end once you have a family of your own now that Raver Tots are around! Founded by father-of-two Mike, Raver Tots celebrates the best of British rave culture whilst also provided a fun place for kids to be kids, with soft-play, glowsticks, bubbles and balloons…perfect fun for all the family!
We spoke to Mike to find out where it all started and how he balances dad-life with running his own business…
Tell us about Raver Tots – how did you start?
I've been mad about rave music since I was a 10 year old school kid — I would even save my dinner money to buy rave tapes! I've now been running raves for about 10 years and felt it would be really rewarding to do a daytime event for all ages. I used to love all-nighters back in the day but now I'm in my 30s, I'm struggling to pull all-dayers, so really this is perfect as I'm still involved in the rave scene, but also in bed by tea time.
Do you have any kids?
Yes, I have two kids: Lucas who is 2, and Leo who is 1.
How do you fit your work around your kids?
Well, that's easy — you start a rave company and take your kids to work with you… If only it really was that easy! My kids aren't at school yet and I'm a single Dad, so most of the work gets done once they've gone to sleep in the evenings.
Where do you find inspiration?
For Raver Tots, it is definitely from speaking to other parents. And, in life, it's the motivational quotes of David Brent.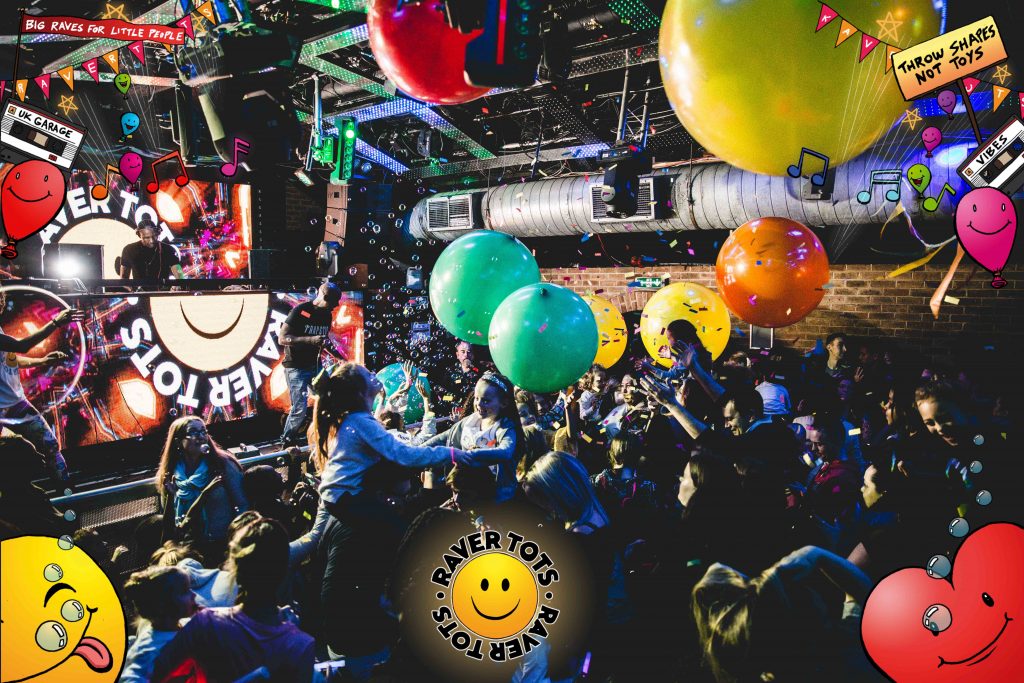 What do you do / did you do before Raver Tots?
I used to stay up late watching repeat episodes of Buffy The Vampire Slayer and eating frozen spring rolls, occasionally popping down my local for a good sulk, which is all a part of the creative process. But apart from that I've also been running the legendary '90's rave brand Fusion for the past few years and put on regular UK Garage events.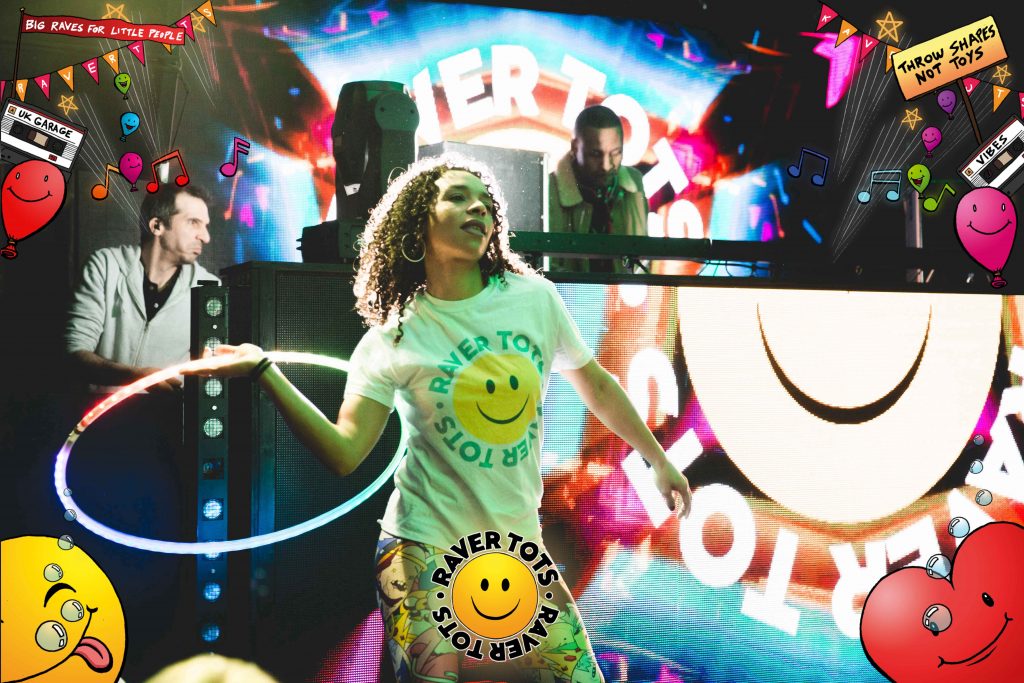 Any other independent brands you'd like to spread the word about?
Yes, shout out to Big Fish Little Fish and Rave-a-Roo! I have a lot of respect for these guys and their enormous contributions to the scene.
What kind of music do you listen to?
Well I'm still waiting for Daphne & Celeste to make a comeback, but sadly there's no sign of that happening anytime soon. I'm a big fan of The Smiths actually, Morrissey seems to bring a ray of sunshine into my life. Oh and rave music, obviously rave music.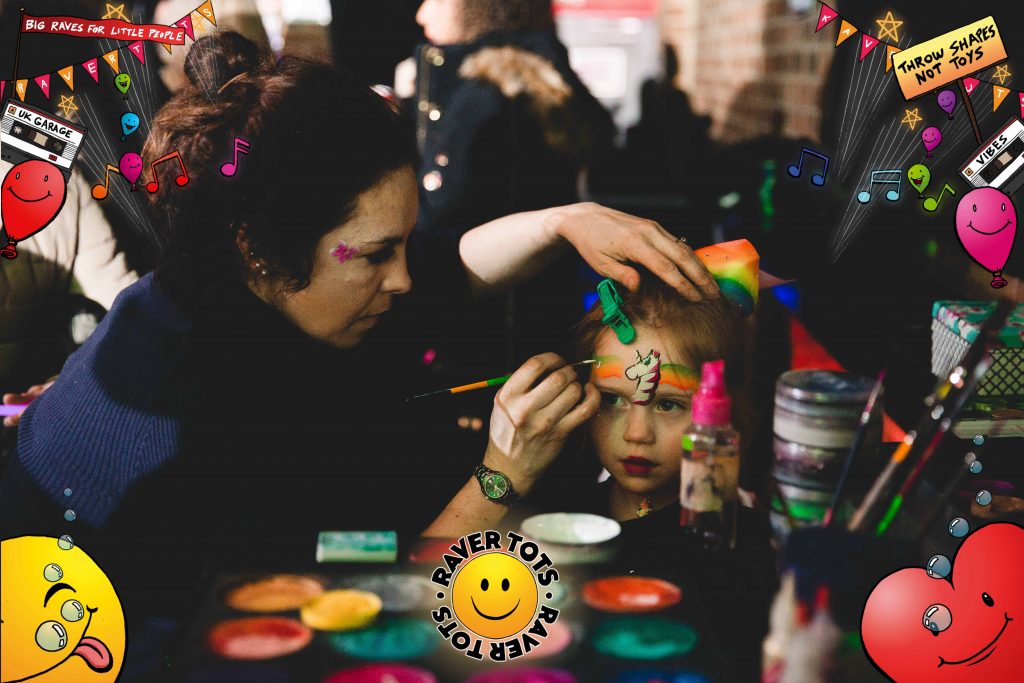 Have your kids inherited your music taste?
I think so… Leo was smashing in my new coffee table with a broomstick this morning and it really reminded me of a drum loop used in an old Moving Shadow track. It's amazing the things they pick up!
Party out or party at home – Discuss!
I have to go out if it's to party! I always make a point of losing my friends at a festival because you meet so many new and interesting people, it's so funny how open people are with complete strangers in these environments! Plus no need to cringe the next day at your over-zealous dancing, you're never going to see these people again!
What's next for Raver Tots?
We're running events in most major cities across the UK now. I'm also looking forward to launching our first garage event in the coming weeks, and developing our merchandise range.
Source: https://www.diskokids.co.uk/blogs/news/disko-kids-meets-raver-tots